When parents have concerns with drugs or alcohol, it can be tough to find support
At Logan Family Recovery, parents are welcome to come and stay with their young children and participate in a residential treatment program within a quiet, rural setting. Our specialist team includes drug and alcohol and family counsellors, a treatment facilitator, a registered nurse and other allied health professionals.
We will work with you to reduce the harms associated with alcohol and drug use and help support positive change for you and your family.
Photos are of the Logan House Family Recovery Units located at the front of property (please note: residents staying at Logan House for rehabilitation treatment are located in different accommodation at the rear of the site).
The program
The Logan Family Recovery live-in program is delivered over a three-month period, in six-week cycles. The program will provide:
specialist support to help take the stress out of entering and leaving the program
alcohol and drug counselling, using the latest research in recovery treatment
a safe, drug, alcohol and smoking-free environment, with nicotine replacement therapy offered
parenting and relationship support
a focus on health and wellness including support around food and nutrition.
Who can stay?
The program supports parents with children under the age of 10. Units can accommodate parents with two children, though families with three children can be considered on a needs' basis.
Get prepared
Before entering our units, families will be able to access free support to help them get ready for residential treatment.
On entering
Families will be welcomed and settled in. Parents will meet their treatment facilitator who will seek to understand their needs and treatment goals and will work with them throughout their program in recovery. Children will be provided appropriate supervised care and will have access to play equipment.
On leaving
Families will be provided with free support to help with a smooth transition back into the community after completing the program, including access to ongoing free community counselling.
Our team
Our friendly and professional team has a wide range of life experience and qualifications and is made up of an alcohol and drug senior practitioner, two treatment facilitators and specialist support workers. The service will be supported 24/7 with an overnight support worker available. Parents will also benefit from the skills and experience on site at Logan House.
We can help parents access Centrelink and other government, professional and medical services if required.
How much does it cost?
Each adult resident pays an admission fee which covers your first two weeks stay. From there, you will need to pay some money towards the remainder of your stay, usually a portion of your Centrelink payment (if applicable). The amount depends on the benefit/payment you receive.
Admission
We accept referrals, but you don't need to present one. Just enquire through the website by completing a personal referral form here.
Service providers, other health professionals, and community and government organisations can also make a referral through the website by completing the form, available here.
Location
Logan Family Recovery is located on the same site as Logan House, a long standing alcohol and drug rehabilitation centre, which provides support to the family program. Logan House is situated midway between Brisbane and the Gold Coast at 75 Kirk Road, Chambers Flat.
Want more information?
We understand that choosing to participate in a live-in program with your children is a big step and you are likely to have many questions. Please don't hesitate to get in touch to find out more. For inquiries about the program, give us a call on 1300 727 957 or send an email to [email protected]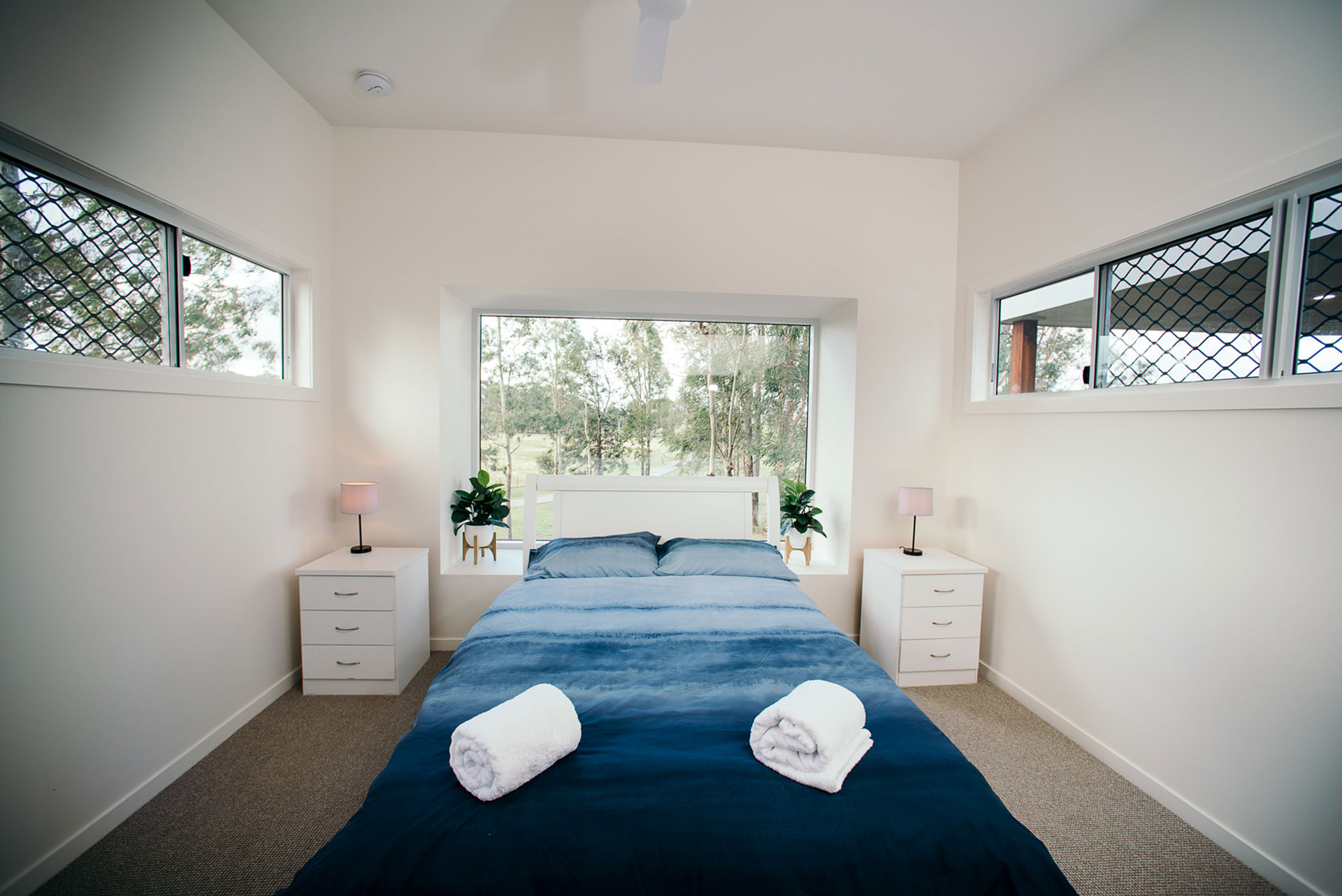 Lives Lived Well recognises Aboriginal and Torres Strait Islander peoples as the original inhabitants of the land now known as Australia and their continuing connection to land, air and sea. We acknowledge the traditional custodians of the lands across which we work and live, and pay our respects to elders, past and present.
Lives Lived Well celebrates diversity and is committed to providing inclusive services and workplaces. Everyone has the right to live well, with dignity and respect. We offer support to all people without judgment or discrimination.