Salisbury, South Australia
About the service
Our friendly team of experienced and specialist clinicians provides free integrated mental health and wellbeing supports and services to families and their children, aged 0-11 years (including perinatal services).
Our philosophy is to work alongside service providers to deliver the right support to enable families to live their lives well, by offering a culture of compassion, quality services and ultimately a community of care.
Through counselling and support via our dedicated team of passionate and empathetic clinical professionals, we will deliver care tailored to meet your familiy's needs.
We are an inclusive service and experienced in providing supports to all communities, including Aboriginal and Torres Strait Islander, LGBTQI+ and CALD communities.
Services and Supports include:
Whole of person care planning and treatment
Low to moderate intensity mental health support
Individual and family Psychological therapy
Clinical care co-ordination
Family well-being and peri-natal mental health support
Mental health counselling
Parent and carer support, and
A stepped care approach.
Our services are offered in person out of our new family and child friendly, safe and accessible hub in Salisbury, Adelaide, or via tele-health.
We offer flexible appointment options with after hours appointments available.
Our goal is to provide a safe, welcoming and inclusive space for families to receive the support they need.
The Lives Lived Well Northern Adelaide Children and Family Mental Health Service is funded by the Adelaide PHN (Primary Health Network) to support families in the region with their social and emotional wellbeing.
How do I get started?
You are eligible to access the service if you:
Live in Northern Adelaide
Have a need for mental health support and services, and
Cares for or supports children between 0 and 11 years old, including pregnancies.
Connect with us via the options below to make an appointment, learn more about the service and/or have your questions answered.
Call: 1300 727 957
Email: [email protected]
Referrals
You don't need one, however we do appreciate referrals so we can better understand your situation so we can best support you and your family. You can refer yourself via this link, or another service provider can refer you too.
Referrals could come from:
GPs
Psychologists
Psychiatrists
Health or community support services
Family / Carers / Kin
Teachers / Guidance Officers
About Lives Lived Well
Lives Lived Well (LLW) has been delivering mental health, alcohol, and other drugs (AOD) and gambling services to individuals and families for 40+ years across 55 services in QLD and NSW. We believe that with the right support people can live their life well.
We deliver a range of services including:
AOD counselling, case management, and group programs.
Dedicated mental health services including Beyond Blue's NewAccess, headspace centres, Lighthouse program and Specialist Centre (GP, Psychiatrists, Psychologists and Allied Health Professionals).
A commitment and focus on fostering a welcoming and inclusive environment for LGBTQI+ clients.
Lives Lived Well is at the "cutting edge" with an evidence-based approach designed in collaboration with our research partner, the University of Queensland.
We use internationally validated measures to track each client's alcohol and drug use and overall wellbeing at baseline, during and after treatment. This data provides evidence of the effectiveness of our programs and treatments.
We offer an inclusive environment for both our clients and employees. We welcome all people, from all backgrounds including those from the LGBTQI+, Aboriginal and Torres Strait Islander and CALD communities. We want you to feel confident to reach out to us and that our services meet your needs. And that those who choose to work for us experience an inclusive workplace.
Meet the team
Our friendly team are passionate and empathetic clinical professionals, who deliver care tailored to meet your family's needs.
Sarah, Team Leader
Sarah's background is in management across the mental health and disability sectors. Her experience working with both government and state-based services has seen her build strong networks and alliances, that lead to holistic mental health supports in the community. Sarah is passionate about working within the LGBTQIA+ community and recognises that not every family is made up of mums and dads: she and her team welcome all families with children between 0 –11.
Heidi, Senior Clinician
An experienced social worker, Heidi has worked extensively with children who live with a disability or mental health challenges. Her approach is to use child-specific therapeutic strategies to engage with kids, supporting them to reach their goals. Heidi has a strong understanding of local complementary services, and how the Northern Adelaide service links in with our wider community.
Ashleigh, Administration Officer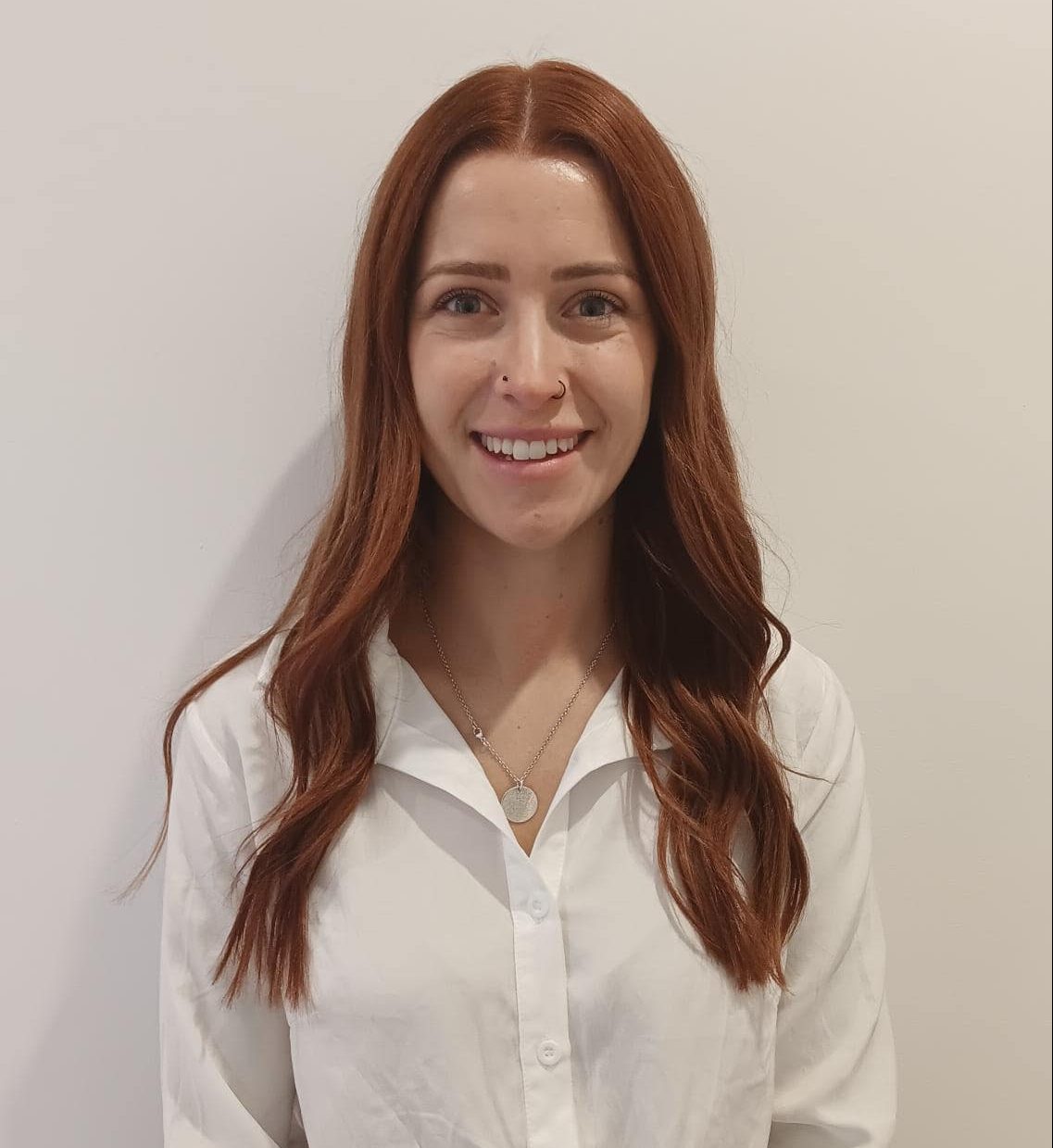 Throughout her previous career in childcare, Ashleigh worked with countless families to help them develop and achieve their goals. At Lives Lived Well, she supports families not only through her administrative skills, but also by working with parents in our group sessions to provide child minding and support directly to little ones.
Rebecca, Cultural worker & Reconciliation Action Plan (RAP) Project Officer
A proud Tati Tati, Gunditjmara and Wotjobaluk Woman living, working and playing on Kaurna Country, Rebecca works within our RAP team to improve our organisational practices for our Aboriginal and Torres Strait Islander staff, stakeholders and clients. She holds a Diploma of Community services and has a background working in complex case management.

Audrey, Peer Worker
Audrey has a lived experience background, which means she is able to draw on her own experiences of parenthood to support clients through their perinatal and parenting journey. She has previously worked in providing bereavement support for families who are affected by the sudden unexpected death of a child, and in providing peer support for mothers who have had their child born still. She holds a Diploma in Counselling and is currently studying a Bachelor of Psychology.
Georgia, Clinician
Georgia is a social worker specialising in loss, grief, and trauma counselling. Her previous work was in crisis care and case management including early psychosis support. Georgia's passionate about developing and delivering both youth and adult group programs.
Join the team!
We are currently recruiting the Mental Health Nurse role for our Northern Adelaide Service.
Interested in finding out more or working with us? Check out this and other upcoming opportunities here: https://www.liveslivedwell.org.au/work-for-us/
As an organisation, we are committed to celebrating people's individuality and the achievements of all, including those that are Aboriginal and Torres Strait Islander peoples, identify as LGBTQI+ or come from culturally and linguistically diverse backgrounds.
Frequently asked questions
Can men / dads / partners also attend the supports and services?
Not all families are made up of mums and dads. Some families are still expecting their children, some families are cared for by nans and pops', uncles and aunties, brothers and sisters, stepparents, partner parents, adopted families, or carers. All families with children between 0-11 years are welcome.
Do I need any documentation?
We welcome any documentation (e.g. a client treatment plan or a mental health care plan) that will help us understand your situation and needs better. However, we won't refuse service without it.
How will I be supported when I access the service if I have specific translation needs?
We make use of a translation service. You are not be expected to pay for the translation service.
I attended the Family Well-being or Perinatal care program in the past, can I return?
Absolutely, everyone is welcome.
Who will support me from Lives Lived Well?
We are very excited to support you on your journey. We have a dedicated team of friendly, experienced clinicians that will support you. Find out more about them in the 'Meet the Team' section above.
I can't physically get to the LLW office, can you still support me and my family?
Yes, we can. Once we understand what works best for your family we will work around challenges and barriers to meet your needs.
Lives Lived Well recognises Aboriginal and Torres Strait Islander peoples as the original inhabitants of the land now known as Australia and their continuing connection to land, air and sea. We acknowledge the traditional custodians of the lands across which we work and live, and pay our respects to elders, past and present.
Lives Lived Well celebrates diversity and is committed to providing inclusive services and workplaces. Everyone has the right to live well, with dignity and respect. We offer support to all people without judgment or discrimination.