We are committed to training and development within the alcohol and other drug sector.
From time to time, Lives Lived Well runs workshops within the community in support of professional training and development.
We now are offering free training to practitioners and clinicians about how to screen for problem gambling. Check out our training page for details.
---
2 November 2017
Lives Lived Well Specialist Centre Launch and Education Evening
Gold Coast practitioners are invited to join us for a free education session at the opening of the Lives Lived Well Specialist Centre at Burleigh Heads on Thursday evening 2 November. Certificate of attendance will be provided which may be put towards your continuing professional development! 
State Member for Burleigh Michael Hart will formally open the centre at 5.30pm, along with the CEO of Lives Lived Well Mitchell Giles and the education session will begin at 6:00pm.
The education session will cover assessment and management of problematic substance use, including the areas of screening and brief interventions. Leading the education session will be NSW's Dr Graeme Judson and Michael Walker.
Dr Graeme Judson, BHB, MBChB (Auckland), MHSc (Hons), FAChAM has over 25 years' experience working in addiction medicine. Currently, he provides addiction medicine support and professional development to:
the health and welfare workforce in West/Far West NSW
Murdi Paaki Drug and Alcohol Network (NSW)
outreach teams; Lyndon Withdrawal Unit (Orange)
Wattlegrove Residential Rehabilitation (Orange)
and Wandarma Aboriginal Medical Service (Bega).
Michael Walker is the Senior Drug & Alcohol Practitioner – Practice Support Specialist – at Lives Lived Well's Lyndon. He provides clinical and practice supervision, clinical review support and professional development training to the community based staff of Lyndon and other related services and organisations. His areas of specialisation include: Psychotherapy, AOD Counselling & Education, Group Therapy, Relationship Counselling and Clinical Supervision.
The Lives Lived Well Specialist Centre is an inclusive, safe practice providing access to doctors, psychologists and allied health professionals. The centre also provides ongoing support for patients with specific alcohol and drug and mental health concerns.
Before the education session commences, refreshments and canapes will be served.
Places are limited, so RSVPs are essential.
When: 5:30pm – 7:30pm, Thursday 2 November 2017
Venue: Lives Lived Well Specialist Centre, 191 West Burleigh Road, Burleigh Heads
For any questions or to RSVP please email marketing@liveslivedwell.org.au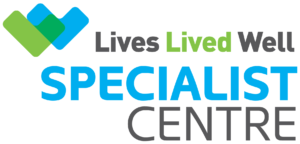 Lives Lived Well acknowledges the peoples of Aboriginal and Torres Strait Islander Australia, and upholds and respects their continuing connection to land, culture and community. We pay our respects to elders past, present and future.