We are committed to training and development within the alcohol and other drug sector.
Lives Lived Well presents a range of events throughout the year and our teams are often on the road delivering topics such as Time to Talk, or youth outreach.
Please phone us on 1300 727 957 regarding upcoming event dates in your region and how to get involved.
---
Lives Lived Well Specialist Centre Launch and Education Evening
The Lives Lived Well Specialist Centre is an inclusive, safe practice providing access to doctors, psychologists and allied health professionals. The centre also provides ongoing support for patients with specific alcohol and mental health concerns. State Member for Burleigh Michael Hart will be formally opening the new-look centre on Thursday 2 November, and local practitioners are invited to attend.
The launch will also have a free education session about the assessment and management of problematic substance use. The session will cover the areas of screening, brief interventions and the management of alcohol and methamphetamine substance use.
Leading the education sessions will be Dr Graeme Judson, Addiction Medicine Specialist and Michael Walker, Senior Drug and Alcohol Educator, from Lives Lived Well's NSW partner organisation Lyndon.
Refreshments and Canapes will be provided.
Places are limited, so RSVPs are essential.
When: 5:30pm – 7:30pm, Thursday 2 November 2017
Venue: Lives Lived Well Specialist Centre, 191 West Burleigh Road, Burleigh Heads
For any questions or to RSVP please email marketing@liveslivedwell.org.au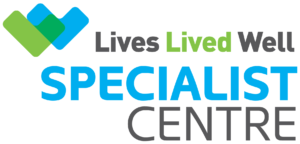 Lives Lived Well acknowledges the peoples of Aboriginal and Torres Strait Islander Australia, and upholds and respects their continuing connection to land, culture and community. We pay our respects to elders past, present and future.